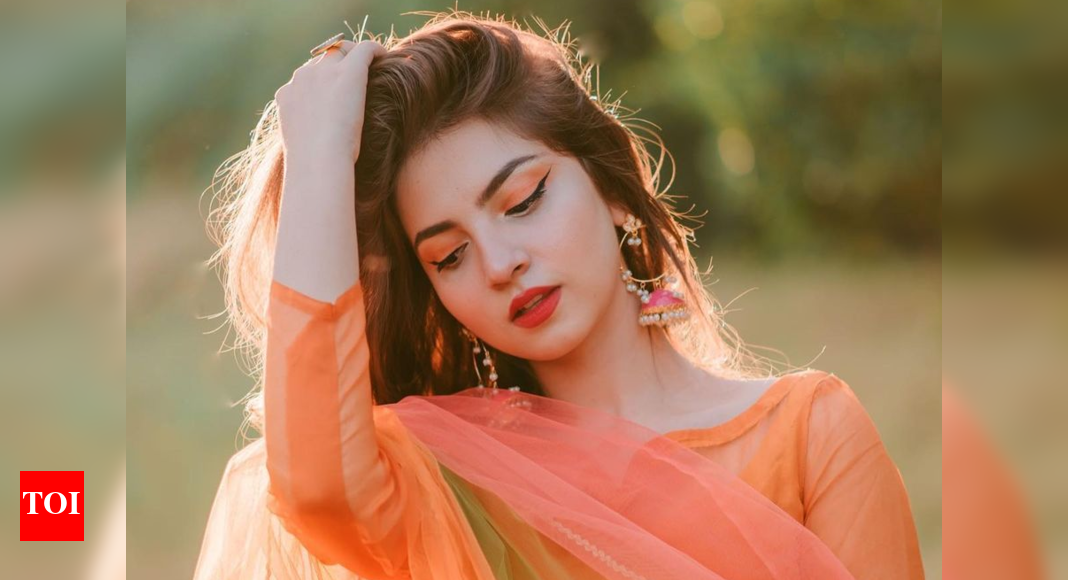 DISCLAIMER: This is a compilation of humour being shared by netizens around the world. Times of India neither condones nor endorses any of the views shared in this article here. The subject matter is intended purely as satire.
NEW DELHI. The hilarious 'Pawri ho rahi hai' clip by Pakistani influencer Dananeer Mobeen has taken the social media by storm. In the 15 second video, Mobeen can be seen chilling with her friends and saying in typical Lahori accent "Yeh humari car hai, yeh hum hain aur yeh humari pawri (read: party) ho rahi hai".
The clip soon raked up million of views and sparked a meme fest.
twist#PawriHoRahiHai https://t.co/jNbckCl7hD

— عRفAن (@Ranairfan_34) 1613392463000
This is the best till now #PawriHoRahiHai https://t.co/pxpeTP4KPC

— तूफ़ान का देवताᵀʰᵒʳ (@istormbreaker__) 1613450467000
Popular Indian musician and youth sensation Yashraj Mukhate chipped in with his own version.
Mobeen loved Mukhate's version so much that she recreated a new clip with her friends using his tune.
Pawri tou abb shuru huwi haai. something exciting coming soon ???????? #pawrihorihai https://t.co/RoDmgTNeHs

— Dananeer Mobeen (@DananeerM) 1613360514000
And thus was born a true crossover meme
Open Image #PawriHoRahiHai https://t.co/rZhX6D8c02

— Krishna = Heart (@BHARAT__143) 1613371488000
The best..#PawriHoRahiHai https://t.co/86gbUEW8g0

— Shahzaib_zaibe???????????????? (@Oyezaibe) 1613399576000
When burger people decides to keep KHUKRIAN at home: #pawrihorihai #pawrihoraihai #pawrihorahihai https://t.co/GmCka0dqTb

— Sheran (@sheranbhatti) 1613275142000
Life these days :#PawriHoRahiHai https://t.co/CpvztkLj3N

— Rupangi (@Rupangi_077) 1613409432000
Pawri ho rahi hai ft Uttar Pradesh
Aaj kal UP mein bhi pawwry ho rhi hai guys ????????#PawriHoRahiHai https://t.co/20jSfBwjvZ

— Lucifer Morningstar (@TheSarveshMisra) 1613405859000
BTS version
#PawriHoRahiHai ft. BTS https://t.co/QhkidsPHwq

— ًanusha⁷ (@ot7ethereal) 1613408796000
Many Indian brands too jumped in
You may not be able to 'PAWRI' like that, but you can join our party to bust fake news! #pawrihoraihai… https://t.co/xaJGPOVJ4T

— PIB Fact Check (@PIBFactCheck) 1613209010000
Aise offers ho toh pawwrty toh banti hai. #YONOSBI #PawriHoRiHai https://t.co/QJRmCtZ6jr

— State Bank of India (@TheOfficialSBI) 1613277184000
The clip turned Mobeen, who hails from Peshawar, into an Instagram sensation. Many Indian users also started following the young woman.
Content Published By