Dananeer Mobeen – Bio, Family, Trivia
Dananeer Mobeen – Bio, Family, Trivia | Famous Birthdays szs.t?740:940,REFRESH_TRHESH=30;googletag.cmd=googletag.cmd||[];var pbjs=pbjs||{};pbjs.que=pbjs.que||[];var ssf=!1;ssf=!0;var sBp=szs.m;if(windowWidthForAds>=szs.t){sBp=szs.t} if(windowWidthForAds>=szs.ds){sBp=szs.ds} if(windowWidthForAds>=szs.dt){sBp=szs.dt} console.log('sticky?',ssf,sBp);pbjs.que.push(function(){var inc=pbjs.setConfig({priceGranularity:'high',debug:!1,cache:{url:"https://prebid.adnxs.com/pbc/v1/cache"},s2sConfig:{endpoint:"https://prebid.adnxs.com/pbs/v1/openrtb2/auction",syncEndpoint:"https://prebid.adnxs.com/pbs/v1/cookie_sync",},userSync:{filterSettings:{iframe:{bidders:'*',filter:'include'}},iframeEnabled:!0}})});pbjs.que.push(function(){var adUnits=[];adUnits.push({code:'div-gpt-ad-1391210931444-0′,mediaTypes:{banner:{sizes:(windowWidthForAds>szs.t?[[970,90],[728,90]]:[[320,50]])}},bids:[{bidder:'appnexusAst',params:{placementId:'9524040′}},{bidder:'pubmatic',params:{publisherId:'156952′,adSlot:(windowWidthForAds>szs.t?'famousbirth-top-leaderboard@970×90′:'famousbirth-top-leaderboard@320×50′)}},{bidder:'pubmatic',params:{publisherId:'156952′,adSlot:(windowWidthForAds>szs.t?'famousbirth-top-leaderboard@728×90′:'famousbirth-top-leaderboard@320×50′)}},{bidder:'gumgum',params:{inSlot:(windowWidthForAds>szs.t?'5976′:'5975′)}},]});if(windowWidthForAds>=szs.t&&windowWidthForAdsszs.t?(windowWidthForAdsszs.t?'famousbirth-top-middle-leaderboard@970×90′:'famousbirth-top-middle-leaderboard@320×50′)}},{bidder:'pubmatic',params:{publisherId:'156952′,adSlot:(windowWidthForAds>szs.t?(windowWidthForAdsszs.t?(windowWidthForAdsszs.t?'5984′:'5983′)}},{bidder:'teads',params:{placementId:'97216′,pageId:'89794′}},]})} adUnits.push({code:'div-gpt-ad-1391213528835-0′,mediaTypes:{banner:{sizes:(windowWidthForAds>szs.t?(windowWidthForAdsszs.t?'famousbirth-bottom-leaderboard@970×90′:'famousbirth-bottom-leaderboard@320×50′)}},{bidder:'pubmatic',params:{publisherId:'156952′,adSlot:(windowWidthForAds>szs.t?'famousbirth-bottom-leaderboard@728×90′:'famousbirth-bottom-leaderboard@320×50′)}},{bidder:'gumgum',params:{inSlot:(windowWidthForAds>szs.t?'5978′:'5977′)}},{bidder:'teads',params:{placementId:96984,pageId:89574}},]});if(windowWidthForAds=szs.t){adUnits.push({code:'div-gpt-ad-1389369874725-0′,mediaTypes:{banner:{sizes:[[300,250]],}},bids:[{bidder:'appnexusAst',params:{placementId:'9524060′}},{bidder:'pubmatic',params:{publisherId:'156952′,adSlot:'FB_300x250-top-right@300×250′}},{bidder:'gumgum',params:{inSlot:'5988′}},]})} if(ssf&&!hdStkFt){adUnits.push({code:'div-gpt-ad-1554705683004-0′,mediaTypes:{banner:{sizes:[(windowWidthForAds>szs.t?[728,90]:[320,50])]}},bids:[{bidder:'pubmatic',params:{publisherId:'156952′,adSlot:(windowWidthForAds>szs.t?'famousbirthday.com_FB_Leaderboard_Sticky_desktop_728x90′:'famousbirthday.com_FB_Leaderboard_Sticky_mobile_320x50′)}},{bidder:'gumgum',params:{inScreen:'wbndglda'}},{bidder:'teads',params:{placementId:'110826′,pageId:'102387′}},{bidder:'appnexusAst',params:{placementId:(windowWidthForAds>szs.t?'9518805′:'17558796′)}},]})} pbjs.addAdUnits(adUnits);pbjs.onEvent('addAdUnits',function(){console.log('Ad units were added to Prebid.') console.log(pbjs.adUnits)});pbjs.onEvent('bidderDone',function(){console.log('bidder done.') console.log(pbjs.adUnits)});pbjs.requestBids({bidsBackHandler:function(bidResponses){}});pbjs.bidderSettings={standard:{adserverTargeting:[{key:"hb_bidder",val:function(bidResponse){return bidResponse.bidderCode}},{key:"hb_adid",val:function(bidResponse){return bidResponse.adId}},{key:"hb_pb",val:function(bidResponse){var cpm=bidResponse.cpm;return(Math.floor(cpm*100)/100).toFixed(2)}}]},'appnexusAst':{bidCpmAdjustment:function(bidCpm){return bidCpm*.97}},'gumgum':{bidCpmAdjustment:function(bidCpm){return bidCpm*.97}},'pubmatic':{bidCpmAdjustment:function(bidCpm){return bidCpm*.92}},'teads':{bidCpmAdjustment:function(bidCpm){return bidCpm*.97}},}});pbjs.que.push(function(){var confiantWrap=function confiantWrap(a,b,c,d,e){function f(a){return(m(a)||"")[s]("/","_")[s]("+","-")}function g(b,c,d){var e=w+n(b)+"&d="+c,f="err__"+1*new Date;k[f]=d;var g="";a[v](g)}function h(){var c=f(d+"/"+x.k.hb_bidder[0]+":"+x.k.hb_size[0]),h={wh:c,wd:l.parse(l[u](x)),wr:0};g(c,f(l[u](h)),function(){a[v](b.ad)});var i={prebid:{adId:b.adId,cpm:b.cpm}},j={d:h,t:b.ad,cb:e,id:i};k[d]={},k[d][c]=j}var i=b.bidder,j=b.size,k=a.parentWindow||a.defaultView,l=k.JSON,m=k.btoa,n=k.encodeURIComponent;if(!l||!m)return!1;var o="t",p="i",q="script",r="src",s="replace",t="error",u="stringify",v="wr"+p+o+"e",w="https://"+c+"/?wrapper="+n(d)+"&tpid=",x={k:{hb_bidder:[i],hb_size:[j]}};return h(),a.close(),!0};var w=window;w._clrm=w._clrm||{};w._clrm.renderAd=w._clrm.renderAd||pbjs.renderAd;var config=w._clrm.prebid||{sandbox:3};var isGoogleFrame=function(c){return c.tagName==='IFRAME'&&c.id&&c.id.indexOf('google_ads_iframe_')>-1} var shouldSandbox=function(){var uaToRegexMap={"mobile":/Mobile|iP(hone|od|ad)|Android|BlackBerry|IEMobile/i,"ios":/(.+)(iPhone|iPad|iPod)(.+)OS[s|_](d)_?(d)?[_]?(d)?.+/i,"android":/Android/i},sbStr=""+config.sandbox;if(sbStr==="1″){return!0}else if(sbStr==="2″){return!navigator.userAgent.match(uaToRegexMap.mobile)}else if(sbStr==="3″){return navigator.userAgent.match(uaToRegexMap.mobile)}else if(sbStr==="4″){return navigator.userAgent.match(uaToRegexMap.ios)}else if(sbStr==="5″){return navigator.userAgent.match(uaToRegexMap.android)}else{return!1}} Node.prototype.appendChild=(function(original){return function(child){if(isGoogleFrame(child)&&shouldSandbox()&&!child.getAttribute('sandbox')){child.setAttribute('sandbox','allow-forms allow-pointer-lock allow-popups allow-popups-to-escape-sandbox allow-same-origin allow-scripts allow-top-navigation-by-user-activation');child.setAttribute('data-forced-sandbox',!0)} return original.call(this,child)}}(Node.prototype.appendChild));pbjs.renderAd=function(doc,id){if(doc&&id){try{var bids=[],bidResponses=pbjs.getBidResponses(),highestBids=pbjs.getHighestCpmBids();for(var slot in bidResponses){bids=bids.concat(bidResponses[slot].bids)} bids=bids.concat(highestBids);var bid,i;for(i=0;i=szs.t&&windowWidthForAdsszs.t?(windowWidthForAdsszs.t?(windowWidthForAds<szs.dl?[[728,90]]:[[970,90],[728,90],[970,250]]):[[300,250],[320,50],[336,280],[320,100]])});if(windowWidthForAds=szs.t){amzSlots.push({slotID:'div-gpt-ad-1389369874725-0′,slotName:'/20602751/FB_300x250-top-right',sizes:[[300,250]]})} if(ssf){amzSlots.push({slotID:'div-gpt-ad-1554705683004-0′,slotName:'/20602751/FB_Leaderboard_Sticky',sizes:[(windowWidthForAds>szs.t?[728,90]:[320,50])]})}]]>szs.t?([970,90],[728,90]):[320,50])],'div-gpt-ad-1391210931444-0′).addService(googletag.pubads());if(windowWidthForAds>=szs.t&&windowWidthForAds<szs.ds){googletag.defineSlot('/20602751/famousbirth-top-middle-leaderboard',['fluid',[728,90]],'div-gpt-ad-1391216460869-2').addService(googletag.pubads())} if(windowWidthForAdsszs.t?(windowWidthForAds<szs.ds?['fluid',[728,90]]:['fluid',[970,90],[728,90],[970,250]]):['fluid',[300,250],[320,50],[336,280],[320,100]]),'div-gpt-ad-1391213528835-0').setTargeting('bottom-leaderboard',['/people/dananeer-mobeen.html']).addService(googletag.pubads());if(windowWidthForAds=szs.t){googletag.defineSlot('/20602751/FB_300x250-top-right',['fluid',[300,250]],'div-gpt-ad-1389369874725-0′).addService(googletag.pubads())} if(ssf){var stickyAd=googletag.defineSlot('/20602751/FB_Leaderboard_Sticky',[(windowWidthForAds>szs.t?[728,90]:[320,50])],'div-gpt-ad-1554705683004-0′).addService(googletag.pubads())} googletag.pubads().addEventListener('impressionViewable',function(event){var slot=event.slot,id=slot.getSlotElementId();setTimeout(function(){console.log("Refresh ad slot "+id,slot.getSlotId().getAdUnitPath());pbjs.que.push(function(){var r=pbjs.requestBids({timeout:PREBID_TIMEOUT,adUnitCodes:[id],bidsBackHandler:function(){console.log('refresh?',id,slot.getSlotId());pbjs.setTargetingForGPTAsync([slot.getSlotId().getAdUnitPath()]);apstag.setDisplayBids();googletag.pubads().refresh([slot])}});console.log('ret?',r)})},REFRESH_TRHESH*1000)});googletag.pubads().addEventListener('slotRequested',function(event){updateSlotStatus(event.slot.getSlotElementId(),'fetched')});googletag.pubads().addEventListener('slotOnload',function(event){updateSlotStatus(event.slot.getSlotElementId(),'rendered')});googletag.cmd.push(function(){googletag.pubads().enableAsyncRendering();googletag.pubads().collapseEmptyDivs();googletag.pubads().enableSingleRequest();googletag.pubads().disableInitialLoad();googletag.pubads().enableLazyLoad({fetchMarginPercent:300,renderMarginPercent:80,mobileScaling:2.0})});googletag.enableServices()});function updateSlotStatus(slotId,state){var elem=document.getElementById(slotId+'-'+state);console.log('——————>>>>>',slotId,state,elem)} console.log('-=-=-=-=-=-=-=-==]>',amzSlots,PREBID_TIMEOUT);executeParallelAuctionAlongsidePrebid(amzSlots,PREBID_TIMEOUT)]]>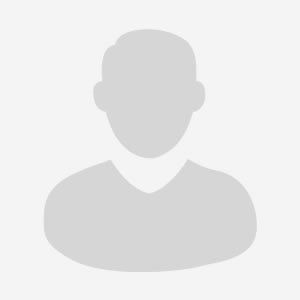 #107670
Most Popular
Boost
About
Pakistani Instagram star who goes by the name Geena. She became famous after her "Pawri" video went viral in February 2021. Her dananeerr account has earned more than 1.2 million followers.
Before Fame
She wanted to join Pakistan's foreign services.
Trivia
She supports the Peshawar Zalmi cricket team. In February 2021, she posted a photo with the team's owner Javed Afridi.
Family Life
She has posted videos and photos with her parents.
Associated With
Her "Pawri" video was recreated by celebrities including former cricketer Wasim Akram and actress Saba Qamar.
Dananeer Mobeen Popularity
Dananeer Mobeen Is A Member Of
Dananeer Mobeen Fans Also Viewed
<![CDATA[ if(hdStkFt){document.getElementById('sticky-ad').remove()} try{var $clsStks=document.getElementsByClassName('close-sticky') for(var i=0;i
Source →
Dananeer Mobeen – Bio, Family, Trivia
---
LetsParWy.COM
Content Published By