Mahira Khan dances to 'Pawri Ho Rahi Hai' mashup, Dananeer reacts
"Myyyy new jam," reads a portion of the caption shared by Mahira Khan alongside the Pawri Ho Rahi Hai mashup video.
By Trisha Sengupta
PUBLISHED ON FEB 21, 2021 07:20 PM IST
Influencer Dananeer Mobeen's 'Pawri Ho Rahi Hai' video, after getting a mashup makeover from Rasode Main Kaun Tha famed Yashraj Mukhate, took the Internet by storm and turned into a trend. People are sharing all kinds of posts under the trend and now Raees actor Mahira Khan too has joined the pawri with a dancing video. Her share has now amazed many, including the creator Mobeen herself.
Shared on Khan's personal Instagram profile, the video shows her shaking a leg along with her friends to Mukhate's mashup version.
"Myyyy new jam. You're suppaaa my love @dananeerr may your future be bright bright. Shine on! Ameen. Pajaaamaaaa pawrty," she wrote and tagged the people dancing with her. She also tagged Mukhate in her post.
Take a look at the super fun video:
Since being shared, the video has gathered more than one million views – and the numbers are only increasing. It has also accumulated tons of comments from people.
"AM I DREAMING! Pawri tou abb shuru huwi haai!," Dananeer wrote while reacting the Khan's video.
"Like a boss," wrote an Instagram user. "Hahahaha best kinda pawri," shared another. "I love this," said a third. "You guys nailed it," praised a fourth.
There were many who shared laughing out loud emojis or wrote "Haha" to express their reactions.
What do you think of Mahira Khan's video?
Related Stories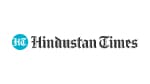 The image shows influencer Dananeer whose Pawri Ho Rahi Hai video went viral.(Instagram/@Dananeerr)
By Trisha Sengupta
PUBLISHED ON FEB 17, 2021 02:24 PM IST
The video shows Pawri Ho Rahi Hai girl Dananeer singing Tera Mera Rishta by Mustafa Zahid.
Get our daily newsletter in your inbox
Thank you for subscribing to our daily newsletter.
Close
Source →
Mahira Khan dances to 'Pawri Ho Rahi Hai' mashup, Dananeer reacts
---
LetsParWy.COM
Content Published By