Meet Dananeer Mobeen, The OG #Pawri Girl Who Won Our Hearts With Her Viral Video
Ye humari car hai, aur ye hum hai aur ye humari pawri ho rahi hai –sounds familiar, hai na? Well, 2021 began with a flurry of viral memes and hashtags. We've all come across the 'screaming pasta' memes and all those vaccine memes (thanks to the much-awaited COVID-19 vaccine). And now, #PawriHoRahiHai has been flooding the internet. It all started with a video shot by a Pakistani social media influencer.
Without further ado, let us introduce you to the #Pawri girl Dananeer Mobeen aka Geena, who took the internet by storm with her viral video. Dananeer made this video to mock the 'borgors' aka 'burger' or 'burger bacha' which is a slang term used for rich Pakistani people who try to emulate western culture. With 5 lakh plus followers, this influencer often posts such videos but that's not why we're in love with her! It was Dananeer's pretty Instagram pictures and her content is focused on beauty, fashion and make-up, which caught our attention.
Instagram
Instagram
Loving Dananeer's Autumn look? Add these MyGlamm products to your cart to recreate this makeup look!
Skin Care
TLC Age-defying Foundation
INR 995
AT MyGlamm
Beauty
Manish Malhotra 9 in 1 Eyeshadow Palette – Enchanté
INR 1,850
AT MyGlamm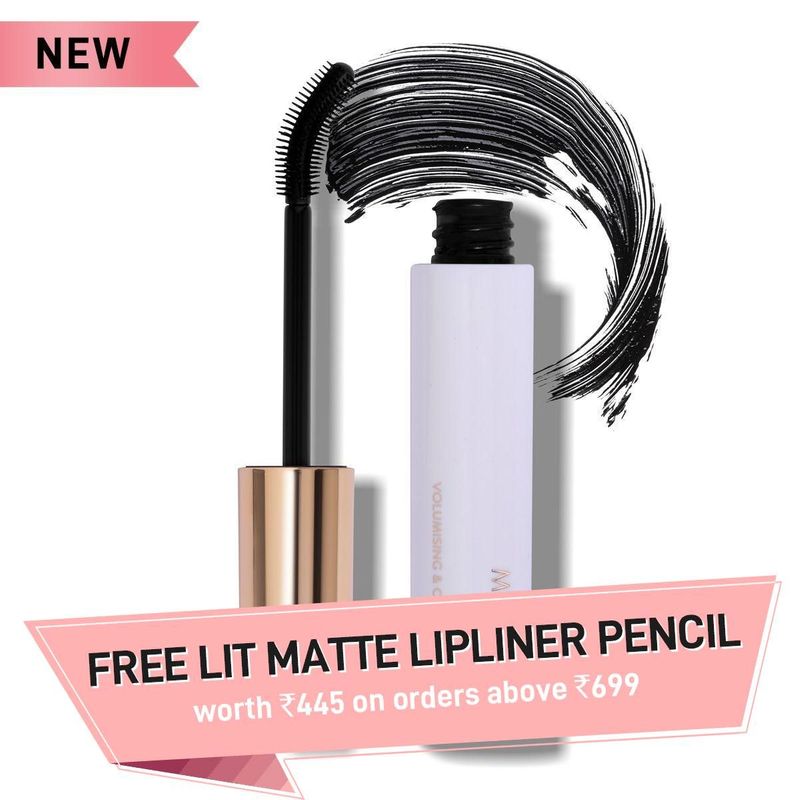 Beauty
Twist It Mascara
INR 645
AT MyGlamm
Beauty
Spotlight Illuminating Liquid – Stardust
INR 1,195
AT MyGlamm
Beauty
Manish Malhotra Hi-Shine Lipstick – Wild Rose
INR 950
AT MyGlamm
Instagram
While her viral video managed to garner over 3 million views, our favourite rasode mein kaun tha-fame musician Yashraj Mukhate gave it a funky twist that has received just as much love. Yashraj's mash-up of Dananeer's Pawri Ho Rahi Hai video has over 4 million views and it has us ROFLing!
Plus it seems like the OG Pawri girl, Dananeer, loved Yashraj's version of her video just as much. Don't believe us? Well, watch her groove to this video for yourself. 
But that's not all! Dananeer not only managed to take over Twitter but also won over several brands. And we have proof. From Oyo to Zomato to Uttar Pradesh Police Department, everyone has decided to jump on the #PawriHoRahiHai bandwagon. And we're totally loving it. 
Twitter
1. UP Mein Late Night #PawriHoRahiHai?
Twitter
2. Hum Series Jeet Gaye Ft. Pakistan Cricket Team
3. Oyo Pawri?
Instagram
4. Ye Humari Carrrt Hai
Instagram
5. Pizza Pawri
Instagram
6. Idli Sambar Pawri
Twitter
7. Matar In The House
Instagram
8. Darr Ke Aage–Pawri Hai?
Twitter
9. Press Information Bureau Bhi Hai
Twitter
10. Eros Now Joins The Pawri
Twitter
11. State Bank Of India Ki Bhi Pawri Ho Rahi Hai
Twitter
12. Netflix Isn't Late To The Pawri
Twitter
13. Paytm, No Wait, Pawri Karo
Twitter
Well, the border didn't stop Dananeer from winning us over with her Pawri tips. So, we're going to go back to casually stalking this Pawri girl, what about you?
Feature Image: Instagram
Source →
Meet Dananeer Mobeen, The OG #Pawri Girl Who Won Our Hearts With Her Viral Video
---
LetsParWy.COM
Content Published By