Vivek Oberoi says he was 'being offered astronomical sums of money' even before making acting debut
Actor Vivek Oberoi has reminisced about his film debut, Company, as it completes 19 years. The actor said that the industry was so impressed with his performances, he began signing films for 'astronomical sums of money' even before Company had released.
In an interview, he said that he was initially rejected for the role of a gangster, because director Ram Gopal Varma thought that he was too 'polished' to play the part. But the actor wanted to convince RGV to cast him, and so he decided to spent three weeks in a slum.
"Even before the film released, I was already signing movies, was being offered astronomical sums of money for movies. So it was all a very good feeling," he told a leading daily, remembering the days leading up to the film's release. Recalling how billboards with his face were being put up in Mumbai, he said, "It was a big moment in my life, looking at the billboards. I had already started feeling like a bit of a star because RGV treated me like a star on day one."
To get into the skin of his character, Vivek said that he 'went and lived in a slum for about three weeks'. He continued, "I actually rented a 'kholi', lived in the slum, learnt the mannerisms, the language, and did full-on prep for the role."
Also read: Vivek Oberoi on being called 'nepotism born': 'Unfair when people make uninformed comments like this'
After Company, the actor appeared in films such as Saathiya, Yuva, Masti, Omkara, and Shootout at Lokhandwala. He also appears on the Amazon Prime Video series Inside Edge, and starred in the PM Narendra Modi biopic.

Related Stories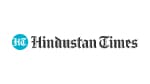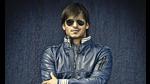 In February, actor Vivek Oberoi was fined for not wearing a helmet and a mask during a bike ride in Mumbai
By Sugandha Rawal
PUBLISHED ON MAR 14, 2021 09:07 PM IST
Actor Vivek Oberoi shares how he felt when his silly mistake of not wearing a helmet and getting penalised for it became a talking point.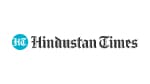 Vivek Oberoi made fun of himself for getting fined by Mumbai Police.
PUBLISHED ON FEB 25, 2021 10:35 AM IST
Vivek Oberoi gave his own twist to popular video 'Pawri Hori Hai', making fun of himself. The Mumbai Police fined him for his recent video in which he rode a bike with his wife but neither was wearing a helmet.
Source →
Vivek Oberoi says he was 'being offered astronomical sums of money' even before making acting debut
---
LetsParWy.COM