Got a sushi craving? Here's what's making it so popular today
It began as a mealtime staple in the paddy fields of Southeast Asia, spread to Japan in the 8th century and today, it's jumped onto mainstream menus across the world. Not only is sushi healthy, but it's easy to make as well. And if people are eating out, there's a huge chance they will opt for sushi. Affirms restaurateur Amit Jambotkar, "There was a time when we were averse to the words 'raw fish'. Over time, the taboo in our minds has disappeared, thanks to pioneer restaurants that made the dish so popular." "Today, in metro cities, people have it once a week at least and they love these little perfectly-rolled parcels. We also serve sushi at our eatery and we've realised that our guests now know their sushi better than chefs. Sushi essentially means vinegared rice, but we now see variations like mayonnaise, cream cheese and fried chicken," he adds.
Chef Vicky Ratnani outlines why sushi has caught on so much. He says, "It's not fine dining or an expensive thing anymore. Many big service restaurants, chains and cloud kitchens have made it accessible for people. There's a great vegetarian variety and you can tweak flavours as well. You also have different textures, sometimes they have spicy fillings and you can get as creative as you can with it. People are now more aware of how healthy it can be and youngsters like it, too."
Different kinds
One of the most common types is nigiri sushi where a thin piece or slice of raw or cooked fish or vegetables is placed atop a mound of rice that has been soaked in vinegar. While temaki is rolled by hand, maki sushi or nor maki is prepared using a sheet of dried seaweed that holds the rice and fillings. Sashimi is raw fish served with daikon radish and uramaki is maki inside out — the outer layer has rice while seaweed is placed inside. Another popular bite is tempura roll, which is fried maki or uramaki.
Sushi dessert, anyone?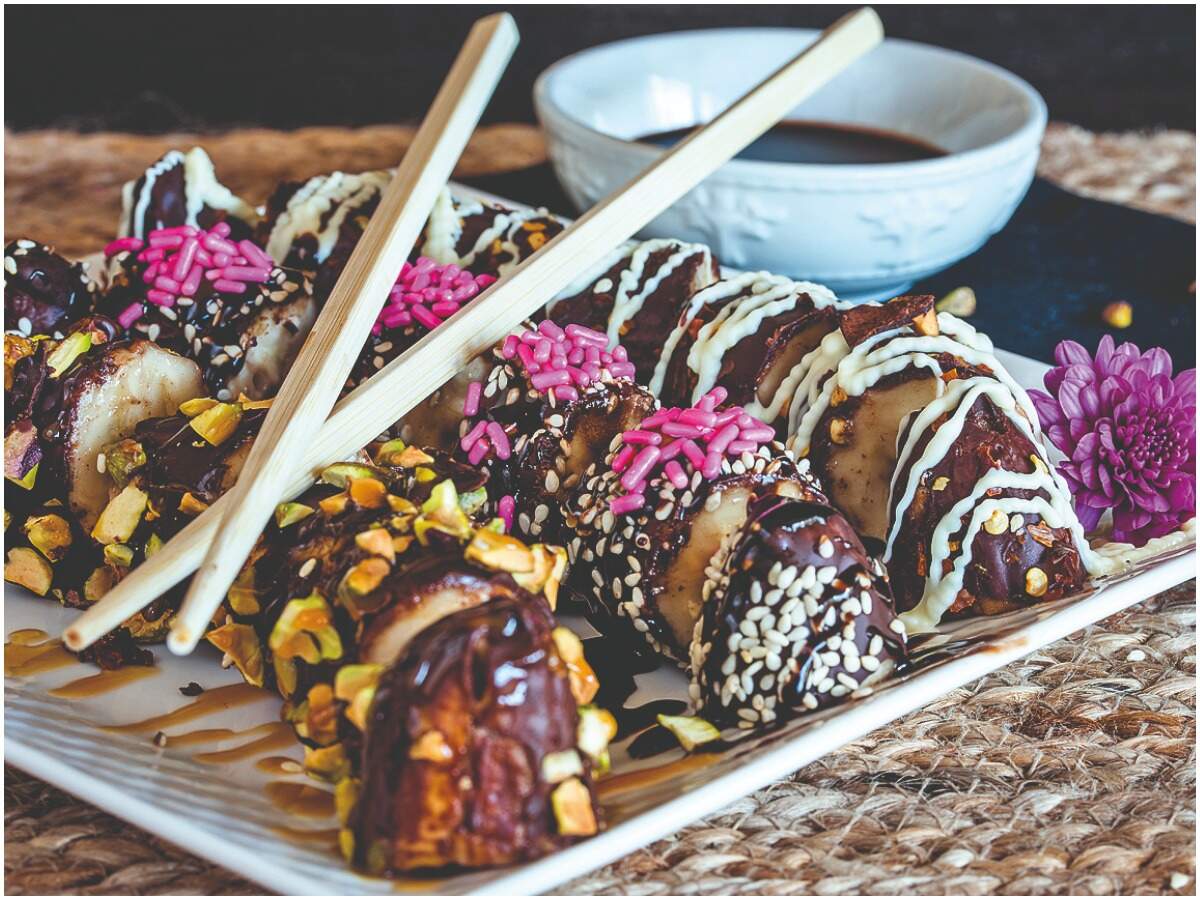 The next time you're dishing up a menu or even eating out, give the usual dessert a skip and go for some sushi. That's right. Go for a chocolate maki roll or a fruit filled one. Foodie Natasha Arya shares how she gave sushi a sweet twist. She says, "I made this simple dessert using slightly broken rice that I soaked in coconut milk. I then boiled it with a little water and added powdered nuts to it and then rolled that on a mat with a sheet or nori. You can actually add anything from saffron to chocolate, mascarpone and biscotti, candied fruit and chocolate sauce."
HAVE A SUSHI BOAT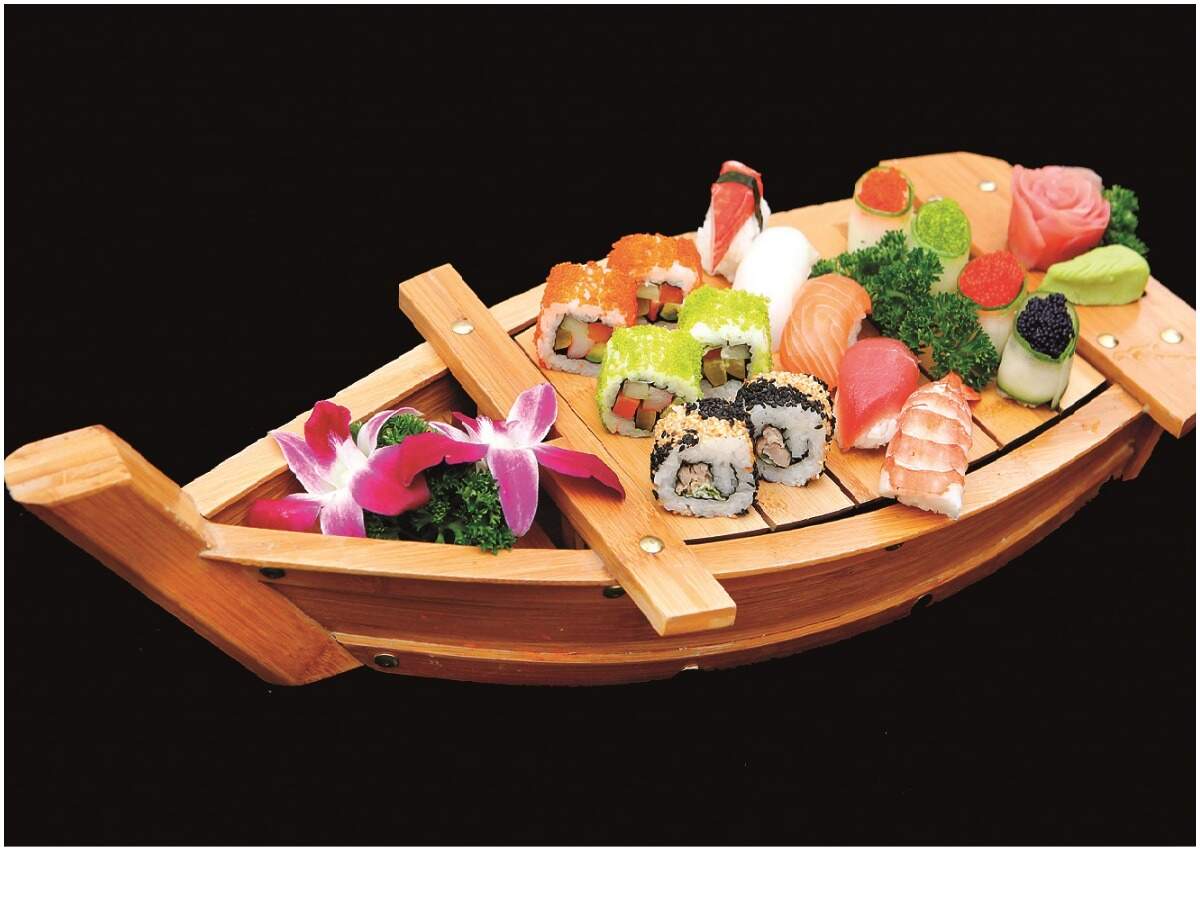 A sushi boat is quite a conversation piece as the focus is on presentation here! It has a well arranged wide variety of sushi — California rolls, tempura rolls, prawn tempura, avocado, pickled ginger and sauces.

On a creative 'roll'
Today, there are artisanal skills associated with sushi making, where chefs are turning sushi into absolute centrepieces! From Frida Kahlo to rapper Drake and from basketball star LeBron James to Mona Lisa — Milan-based artist Yujia Hu has created famous faces from sushi. You also have cute sashimi with floral, panda and teddy bear designs that make it too good to eat!
Accompaniments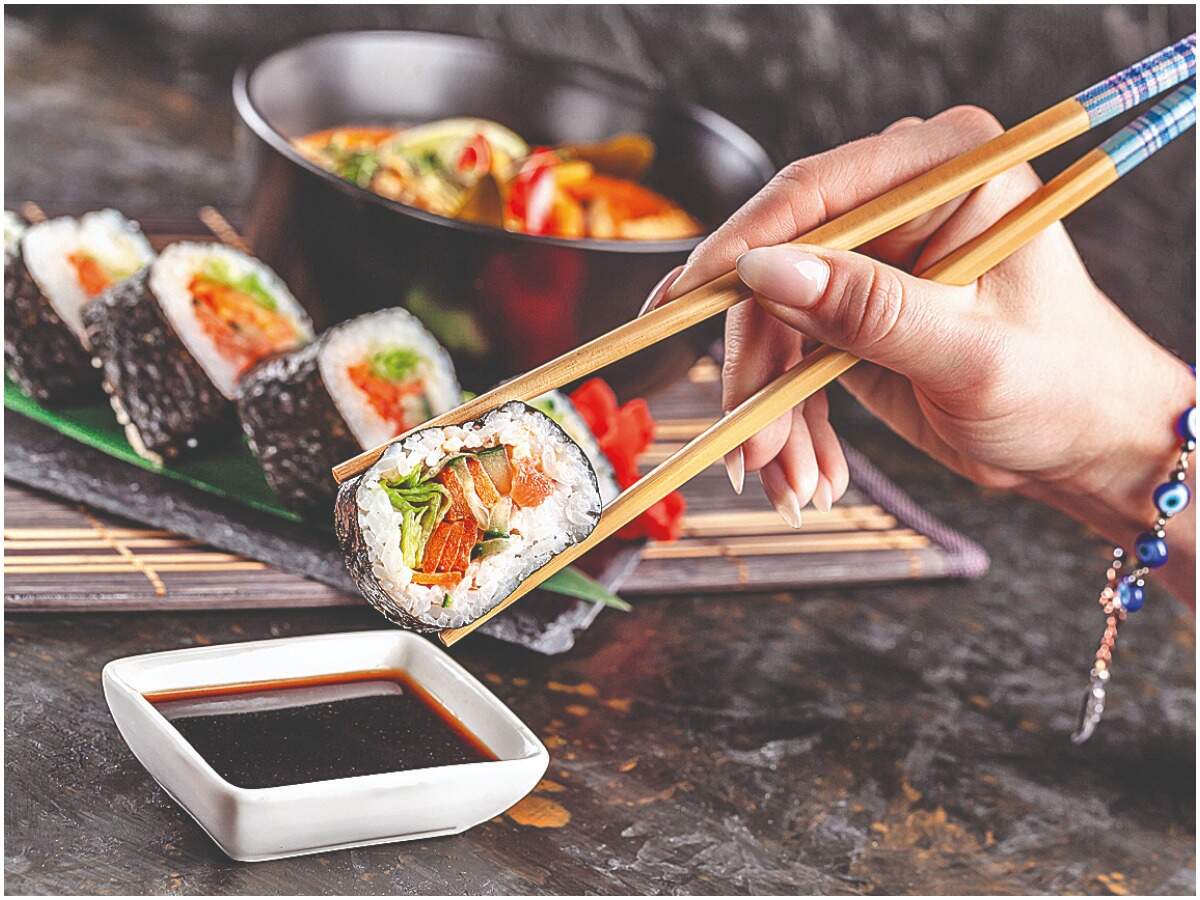 Miso soup
Crunchy tempura
Wasabi paste made from Japanese horseradish
Pink pickled ginger
Shoyu or soy sauce
Ponzu sauce
How it's made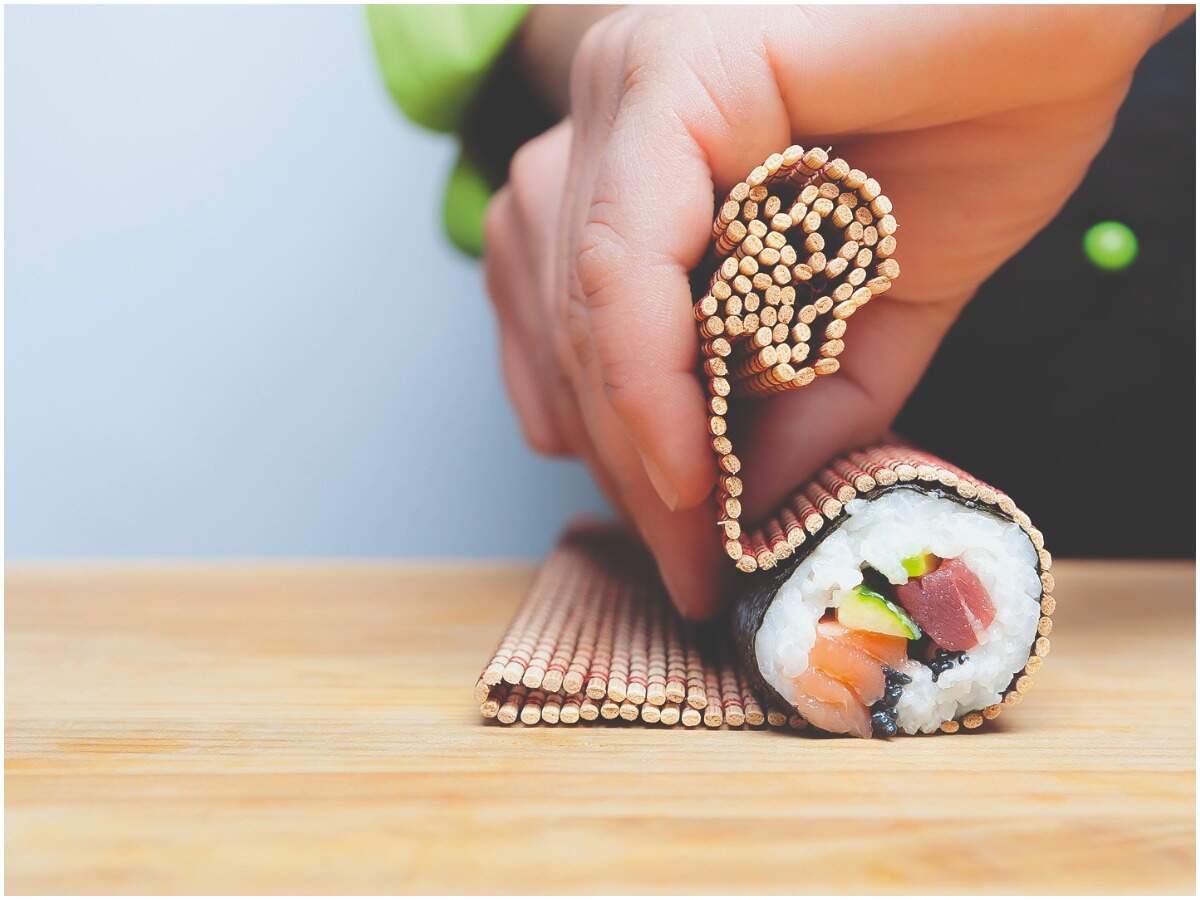 Chef Karma Tenpa shares how sushi is made and the ingredients needed for it. He says, "Sushi is made with using Japanese short grain rice, which is different from other rice. The main difference being that it has more firmness and chewiness and it's also very sticky when cooked. Basically, a sheet of nori (dried seaweed) is layered with sushi rice, and a small row of veggies and fish. You then have to roll it tightly using a makisu (bamboo mat). The roll is later sliced into pieces and served." Chef Tenpa shares what's required to make sushi:
Any main ingredient — fish or vegetables
Rice, which requires seasoning such as vinegar, mirin or sugar and salt
Hangiri (a wooden tub for mixing rice) or one can also use a normal bowl at home and seaweed can be added, too
A good knife
If one is making makimono then they will need a sushi mat and nori (seaweed) to hold rice from rolling
Most instagrammed food
Did you know sushi is among the first few of a list of the most Instagrammed foods in the world? With its form and size and the sheer variety of fillings it has, the stuffed roll absolutely lends itself to food photography. Culinary lovers have gone on to create hybrids of it as well, for instance the sushi burrito and sushi donut that went viral a few years ago.
What's the right sushi etiquette?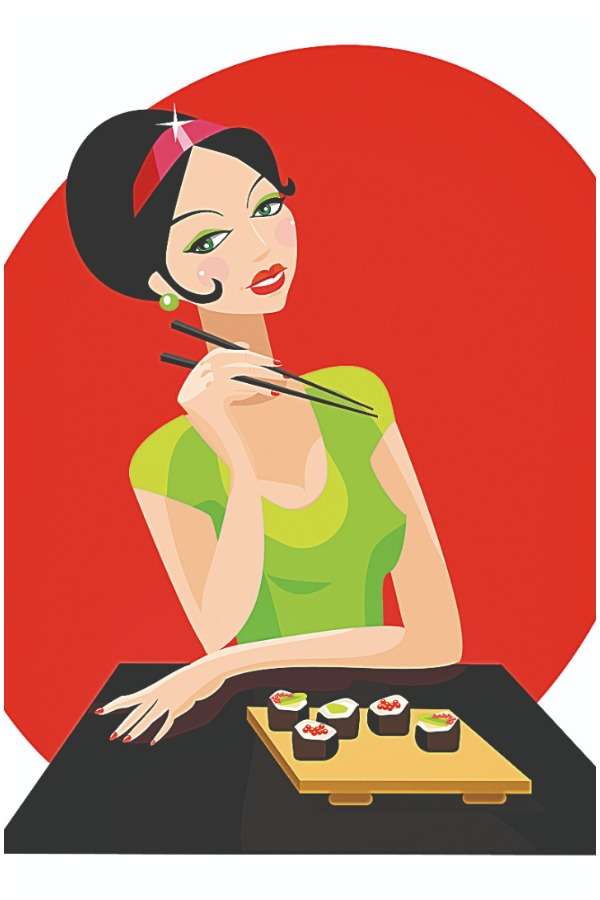 Do not pass food around using chopsticks
It's also improper to rub chopsticks together
Never dunk sushi in the dipping sauce Instead, tip the chopstick lightly in it
The pickled ginger is not had as a topping with the sushi, rather it's had in between so as to refresh the palate
Sushi is to be consumed in one bite
It's proper to place the narrow ends of the chopsticks in the ceramic resting holder, when you are not using them. And once you've had your meal, rest the chopsticks across your soy sauce holder
Source →
Got a sushi craving? Here's what's making it so popular today
---
LetsParWy.COM