'Money talks, nobody would do that to India'
Recently, England called off their men and women's tour to Pakistan.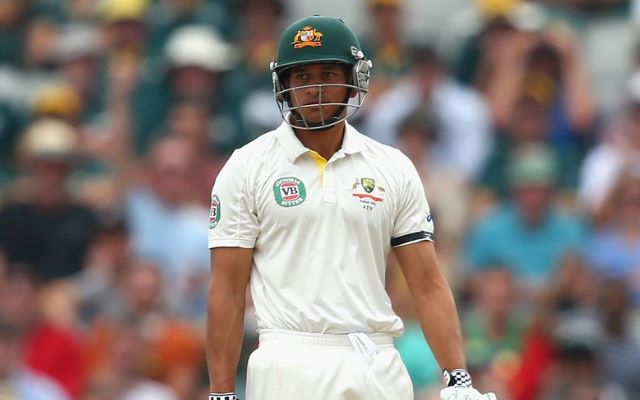 Usman Khawaja. (Photo Source: Getty Images)
The recent few days saw the cricket world abandoning tours to Pakistan in view of security-related issues. Firstly, New Zealand abandoned their white-ball tour to Pakistan at the last minute stating there are security concerns for them and later it was followed by England. In the latest turn of events, England called off their men's and women's tours to Pakistan. Australian cricketer Usman Khawaja, who moved from Pakistan to Australia with his family at age of five, has criticized these actions.
Khawaja added that it is easy for players and teams to push aside Pakistan and it could also have been the case with Bangladesh. On the other hand, the scenarios had been entirely different if it was the case with India. He believes that money definitely remains a vital point in these talks and hence India/BCCI dominates somewhere.
Khawaja stated that time and again, Pakistan have proved that they are a safe region to play and there is no reason why tours for the nation should be called off. It has to be noted that PCB in the last two years has worked a lot to bring back international cricket in Pakistan and with these actions in place, their homeland might be declared as a 'no-go' zone in the future.
"I feel it's very easy for players and organizations to say no to Pakistan because it's Pakistan. I think the same thing would apply too if it were Bangladesh.
Pakistan keeps proving time and again that they are a safe place to play cricket: Usman Khawaja
"But nobody would say no to India if they're in the same situation. Money talks, we all know that, and that's probably a big part of it. They keep proving time and time again through their tournaments that they're a safe place to play cricket. I think there's no reason why we shouldn't go back," said Khawaja as quoted by thewest.com.au.
Khawaja also took part in this year's PSL which took place in the UAE due to COVID-19 concerns and stated that talking to his friends from Pakistan, it feels that country is absolutely safe to play now. There were definitely some ifs and buts in past and that is not the case now.
Source →
'Money talks, nobody would do that to India'
---
LetsParWy.COM
Content Published By